A film by Miguel Constantino, starring Riccardo Pietra & Carlos Miguel.
Shot on film, super 8 and 35 mm photographs.
Telecinema by
Gauge Film
.
Music by
Stephane Laporte
, Domotic "Rite de passage".
This is the third book published by Fly Black Bird, featuring some of my quadrichromic darkroom experiments from "The Exact Color Of Doubt" exhibition.
256 colour pages, portuguese and english texts.
With: Tim McCullough, João Catarino, Miguel Constantino, Frankie Chavez / R2, Marco Tainha, Paul McNeil, Gliding Barnacles, It Doesn't Not Work and Florian Lierzer. And also: Andreea P. Waters, Jonathan Cherry, Matthew B. Shaw, Miguel Judas, Pedro Falcão and Vasco Durão.
21 x 29,7 cm
ISBN 978-989-20-7969-1
Printed by Gráfica Maiadouro, Portugal
First edition: 300 copies, November 2017
https://fbbstore.com/products/fbb3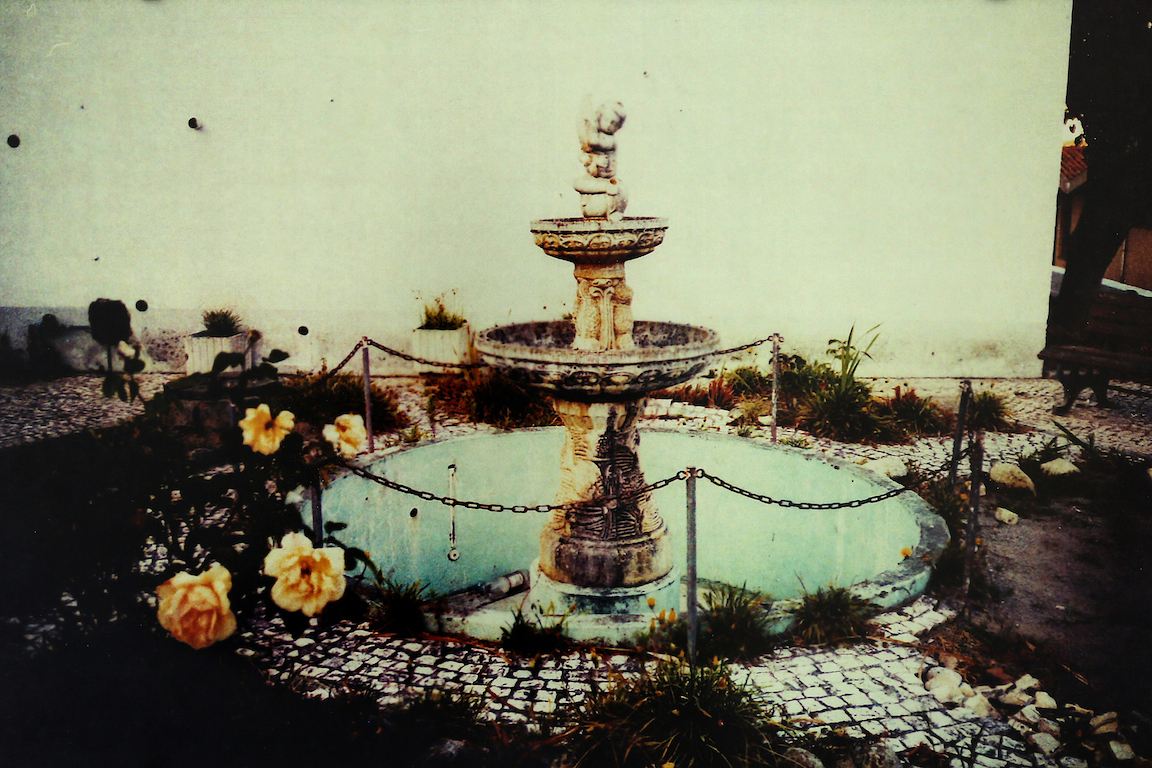 Exhibition at
Galerie Artem
, Quimper, France, June 2017.
Limited by the offer of the actual silver halide color papers, i developed an experimental process that gives me a greater control on the tones and contrast, but also explores new graphic qualities.
After processing, the films are scanned and converted into CMYK to obtain four distinct layers: cyan, magenta, yellow, and black. This quadrichromic separation gives a large color pallet when used with the substractive color model, like in photogravure or in the Dye-Transfer process used by William Eggleston, but abandoned by Kodak in 1994. Each layer is converted to grayscale and inverted to obtain a negative, which is print as a black and white A3 photocopy.
The color head of the enlarger permit to expose the photo paper to each color of the CMYK mode, by using a precise combination of filters and exposure time specific to each color. To "recompose" the original image, the photosensitive paper is exposed four times, by contact print, with each photocopy associated with the corresponding filter setup. The paper is then passed into the trays of color chemicals (RA4), first the developer, then a bleach/fixer bath. Unlike the black and white silver gelatin paper, the color paper must be manipulated in complete darkness, from the moment it's taken out of his box, until the final rinse bath.
Composed and produced by Miguel Constantino.
Lyrics, voices, and synths on "Salutation au sommeil" by Emilie Rougier (
Marvin
).
Trumpets and percussions on "Salutation au sommeil" by Lorinho Schönberg (
Berg Sans Nipple
).
Cello on "My ears are ringing and sinewaves could spell your name" by Friederike Ziegler.
Handmade ceramic bowls, for tea or coffee, or whatever you'll want to put in it.
Wheel thrown bowls, porcelain or stoneware, fired twice (bisque firing at 900 °C, glaze firing at 1300 °C) in a gaz kiln.